Revolutions across the Middle East and North Africa have dramatically shifted the balance of power in the region, writes John Rose
Why the Arab Spring has changed everything in the Middle East
By Socialist Worker_online – OpEdNews – 25 November, 2012
There was mounting panic in Washington, London and other capital cities at the beginning of this week. It was caused by the prospect of an Israeli ground invasion of Gaza.
Combined with the unpredictable consequences of the Arab Spring this would plunge the region into even greater chaos.
On Saturday hundreds of thousands were on the streets of Jordan both in solidarity with Gaza and calling for the fall of the regime. They are ruled by pro-Western despot King Abdullah.
The panic at the top is a recognition of a new kind of Arab politics emerging from below, finally corroding Western domination.
Youngsters in the Israeli-occupied West Bank belonging to the Fatah group also took to the streets to demonstrate this week.
Run Your Ad Here
They did so not only in solidarity with Gaza but also against Mahmoud Abbas, the discredited leader of the Palestinian Authority and Fatah.
There are voices calling for an Arab Spring-inspired struggle for democratic rights. They demand one person one vote throughout Israel and the occupied territories–crucially involving the millions of Palestinian refugees. Such a revolutionary game changer would spell the end of Zionism.
Israel has very different ideas. It wants Egypt to absorb Gaza, carve up the West Bank with Jordan, and retain just a few Palestinian villages making traditional handicraft for tourists.
Competing
The struggle over these competing solutions has just begun. Its outcome will be determined by the Arab Spring.
The decisive player in the new politics is Egypt. Its new, democratically elected Muslim Brotherhood government is already caught in the contradictions of power.
It has a choice–to retain the pro-US, pro-Israeli policies of toppled dictator Hosni Mubarak or to support the overwhelming pro-Palestinian aspirations of the Egyptian people.
This was brilliantly exposed by Egypt's Revolutionary Socialists when they called on the new government to stand by its pre-election policies.
These include permanently opening the Rafah crossing on the Egypt/Gaza border, to provide proper relief and to abolish the Camp David peace accords with Israel or at the very least organise a referendum.
Socialist Worker has long argued that the key to the liberation of the Palestinian people lies in the power of the Egyptian working class. …more
Hamas says "Israel failed in its goals," thanks Iran
21 November, 2012 – Lebanon Now
Hamas chief Khaled Meshaal said on Wednesday that Israel had "failed in all its goals" after a Gaza truce deal came into effect, while thanking Egypt and Iran for their support during the conflict.
"After eight days, God stayed their hand from the people of Gaza, and they were compelled to submit to the conditions of the resistance," Meshaal said.
"Israel has failed in all its goals," he told reporters in a Cairo hotel.
Meshaal also thanked ceasefire mediator Egypt, as well as Iran, which he said "had a role in arming" his Islamist movement during the conflict.
"I would like to thank our dear Egypt, aided by the brave elected President Mohamed Morsi… Egypt acted responsibly and understood the demands of the resistance and the Palestinian people," he said.
Meshaal also praised Iran, despite "disagreements on the situation in Syria."
And the Hamas leader warned Israel against violating the agreement.
"If you commit, we will commit. If you do not commit, the rifles are in our hands," he said.
Earlier, Egypt announced the ceasefire agreement would come into effect at 1900 GMT on the eighth day of Gaza-linked violence that has killed at least 155 Palestinians and five Israelis.
Gaza update: death toll rises, family blown up by Israeli missile, hacking spree grows, Hamas holds to aggressive stance
19 November, 2012 – Madison Ruppert -Activist Post
The horrific events in Gaza have continued unabated since I wrote my last news roundup on the subject. No matter your position on the conflict, the situation is hardly acceptable.
An entire family in Gaza was killed by an Israeli missile, reportedly due to technical error, resulting in the deaths of Ibrahim, 2, Yusef, 4, Jamal, 6, and Sara, 7, all children of Mohamed El Dallo, a man whom the Telegraph called a "rumored Hamas member."
Nine members of the family, all women and children, along with two neighbors, were killed by the missile fired from an Israeli F-16. Dallo, the reported Hamas member, was not even home at the time of the strike.
This airstrike has been the single most deadly incident in the entire conflict thus far. The timing was especially unfortunate as, "It was launched as optimistic reports from anonymous Israeli military officials circulated in the local media suggesting that the crisis talks taking place in Cairo may soon produce a ceasefire," according to the Telegraph.
Gaza health official Ashraf al-Kidra reported that an additional airstrike "leveled two houses belonging to a single family, killing two children and two adults and injuring 42 people, including children," according to CBS. However, 12 to 15 members of the same family were still being searched for under the rubble at the time of publishing. …source
Leveraging Operation Pillar of Defense Into an Attack on Iran
By Russ Wellen – 19 November, 2012 – FPIF
The Netanyahu administration stands poised to use Iran's real or imagined influence over Hamas, as well as Iron Dome's effectiveness, as justification for attacking Iran.
"At first glance," writes Haaretz columnist Amir Oren, "Operation Pillar of Defense seems to be aimed at the Palestinian arena, but in reality it is geared toward Iranian hostility against Israel." In fact
… the dark cloud in the Gaza skies might serve as an alternative, or preface to, an Iran operation. … Prime Minister Benjamin Netanyahu and Defense Minister Ehud Barak have not given up the dream of carrying out a major operation in Iran. …
Hamas often uses Iranian missiles, but, writes Oren
So as not to leave a shred of doubt, [an] IDF Spokesman emphasized that "the Gaza Strip has become Iran's frontline base."
In fact, Hamas is considered closer these days to Egypt, Turkey, and Qatar than Iran. Regardless
… the intelligence assessment of casualties likely to be sustained on the home front during an operation in Iran, based on the assumption that the Arrow antimissile system is used (although it has yet to demonstrate actual interception capabilities ) [and will] duplicate the performance of the Iron Dome system. … constitute calculations in favor of an Iranian operation. … Should Operation Pillar of Defense [succeed,] the political leadership, buoyed by strong performances from the intelligence and other branches, [may] try to extrapolate from this operation and transpose it to other places.
In other words, if the Netanyahu administration succeeds in sending the message that Hamas's will is Iran's command, and that Israel's missile defense will afford it protection from Iran's retaliation, it may feel it then has license to attack Iran. …source
Why a new war on Gaza?
by Thierry Meyssan – Voltaire Network – Damascus (Syria) – 19 November, 2012
On the 14th November 2012, Israeli armed forces launched the operation "Pillar of Defense" against the administrative and military installations of Hamas in the Gaza Strip. On the first day of the attack, they assassinated Ahmed Jaabari, the number 2 of the armed branch of the Palestinian organisation. They also destroyed the underground launch-pads of their surface-to-surface Fajr 5 missiles.
"Pillar of Defense" quickly expanded, as Israeli aviation multiplied its bombing raids. The Israeli military command proceeded with the call-up of 30,000 reserve troops, and rapidly increased that number to 75,000 men, at the risk of destabilizing the economy. In this way, Israel has given itself the capacity to invade the Gaza Strip with ground troops.
This situation calls for several explanations.
Why now?
Tel-Aviv is taking the initiative in the midst of the partial power vacuum reigning in Washington. We are awaiting the nomination of new Secretaries for State and Defense. The new nominations may be ambassador Susan Rice and Senator John Kerry. However, a bitter struggle is currently being played out in the Press in an attempt to disqualify Ms. Rice. In any event, the position of the exiting Secretaries of State and Defense are weakened, and their successors have not yet been named.
In identical fashion, Tel Aviv had taken a similar initiative with the operation "Cast Lead" during the period of transition between Presidents Bush Jr.and Obama. Certain commentators are also evoking the proximity of the Israeli legislative elections, and suggest that Benjamin Netanyahu and Avigdor Lieberman are attempting to polish their image as hard-line hawks.
This is improbable, since in fact, they are launching this attack without being sure of the result in advance. In 2008-2009, the failure of "Cast Lead" was fatal for Ehud Olmert's government.
What's the aim?
Traditionally, Israeli armed forces adapt their war objectives to the occasions as they arise.
At the least, the aim is to weaken the Palestinian Resistance by destroying infrastructures and administrations in the Gaza Strip, just as they do at more or less regular intervals. However, the weakening of Hamas will automatically profit Fatah in the West Bank – and Fatah will not miss the opportunity to push a little harder in its demand for the recognition of a Palestinian state by the United Nations.
At most, "Pillar of Cloud" might open the way for an old Zionist plan – the proclamation of Jordan as a Palestinian state, the transfer of the population of Gaza (perhaps also that of the West Bank) into Jordan, and the annexion of the territories thus evacuated. In this case, the military operation must not target all Hamas leaders indiscriminately, but only those who oppose the former poitical head of the organisation, Khaled Mechaal, since he is slated to become the first President of a Palestinian State in Jordan. …more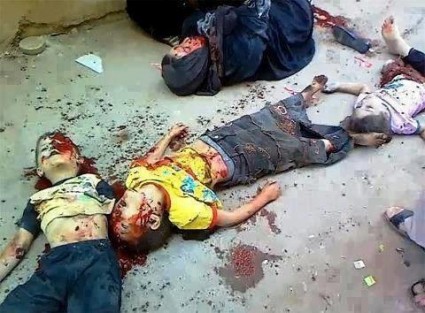 Sayyed Nasrallah: Obama Can Stop "Israeli" Assault with One Phone Call
by Nour Rida – 18 November, 2012 – moqawama.org
Hizbullah Secretary General His Eminence Sayyed Hassan Nasrallah stressed Saturday the "Resistance has presented a great image of its steadfastness, wisdom, courage, and ability to confront the "Israeli" enemy." He assured that "the major elements of the 'Palestinian Resistance' power include the action of resistance, the people of resistance and the support this people, which have surprised "Israel".
He highlighted that the enemy's declaration of soon launching ground Ops in Gaza is more likely hype rather than reality.
Addressing the hundreds of thousands at the Sayyed al-Shuhada complex on the 3rd night of Ashura, Sayyed Nasrallah pointed out "The people of Gaza possessing those elements will impose the situation on their foe, on their friends…"
He went on to say "Gaza has resisted and survived, and still is, whereas the Zionist entity which appeared invading on the political, security and military echelons was stunned."
The "Israelis" have mistaken when they supposed they were able to destroy the missile capacity of the Resistance, especially since the first strikes. So far, the Resistance has the ability to bomb Tel Aviv, al-Quds (Jerusalem), and other places," he said.
According to the Hizbullah Secretary General, "The Resistance is not in a situation to ask for a cease-fire, because this is not in its favor. Rather, the Palestinian Resistance has conditions among which is ending the siege on the Gaza Strip, it is talking about international commitments."
Sayyed Nasrallah, pointing out the surprise of the "Israeli" enemy said "Just like during the July war, the "Israeli" authorities called on settlers to resort to shelters 40 km range from Gaza after the first day. The "Israeli" enemy presumed that after the two- or three-day bombing, the Resistance would supposedly cry and demand cease-fire at any price."
To the "Israelis'" surprise, they had to resort to shelters 70 km range from the Gaza Strip soon, as the Palestinian Resistance launched its new long-range missiles, the Resistance leader iterated.
As for the Arab official reaction, Sayyed Nasrallah stated "We haven't heard any threat to cut off relations or annul and suspend agreements, or to use oil as a weapon or raise its prices or reduce its production to put pressure on the US."
He further added "We are still below the minimum expected from Arabs, who are required to pressure "Israel" to stop its aggression and respond to the legitimate conditions of Palestinian Resistance."
His Eminence hoped that the Arab states take appropriate position, expressing fears that some Arab states might exert pressure on the resistance to abandon these legitimate conditions."
Sayyed Nasrallah underscored that "(US President Barack) Obama can put an end for the war by a single phone call; yet he is still supporting "Israeli" action, which means he hasn't heard any word from Arabs up till now."
"Required is a real support to Gaza which is able to achieve decisive victory," Sayyed Hassan Nasrallah concluded. …source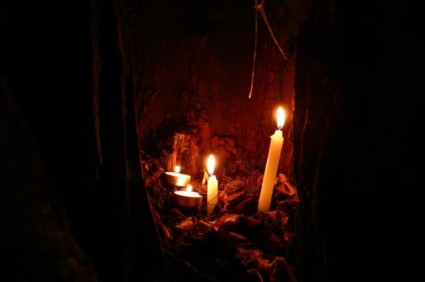 Gaza my love
by Her Eyes Only – 16 November, 2012
Gaza- I wish I was a human shield
I wish I had wings of a dove to cross
the skies that are made of fire & carry you away
from war. They shot a missile in the air,
where it falls , they do not care.
I wish I was at the heart of Gaza Habibty
to hug my brothers, my other brothers.
to be martyred by my crazy love.
Instead, I am lighting memories in the wind,
writing names of dead children on pieces of paper,
all my love turn to ash.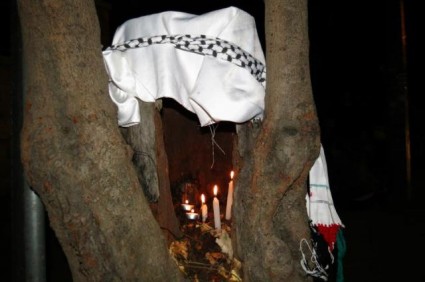 Photos by Guy B
…source
As Israeli Prime Minister Benjamin Netanyahu marshals troops toward Gaza, Barack Obama is making a grievous error by being seen as walking in step. Post-election optimism over direct talks with Iran will be shattered should Israel invade, and the Arab world will view the US president as full of empty promises. In one swipe, Netanyahu has made Gaza the litmus test of Obama's statesmanship.
Netanyahu calls Obama's bluff
by Melkulangara K. Bhadrakumar – Voltaire Network – 16 November, 2012
As tensions mount in the coming hours and days with the Israeli troops and tanks advancing toward Gaza menacingly, United States President Barack Obama begins to realize that he has a forked tongue.
Gaza becomes the litmus test of what he can claim to be as a statesman and what he cannot be in political reality.
For Obama, there is no running away from the reality that he has been hiding his head ostrich-like from the day he left Cairo in 2009 after making a magnificent speech there on the Palestinian problem.
The events of the past week in Gaza underscore that unless he musters the political courage – and integrity as a statesman – to address the Palestinian problem, all his talk of a transformative agenda for the Middle East remains sheer baloney.
Furthermore, his lop-sided priorities in the Middle East are getting exposure. In essence, he ends up being seen as cooking up tales about Syria and Iran and shying away from the one issue that can make all the difference for America's discourse with the Muslim world.
The Israeli Prime Minister Benjamin Netanyahu has exposed Obama and is forcing a reset of their mutual equations even before the US president gets started on his second term in the White House.
Obama can always take shelter behind mellifluous rhetoric and has no adverse domestic public opinion to grapple with. Nor is he being called upon by his European allies to be accountable.
The spanner in the wheel
The paradox is that the crisis in Gaza had to erupt just when things were looking up for a possible US-Egyptian reset, including a joint enterprise by the two countries to give a decisive push for "regime change" in Syria.
A technical team from the International Monetary Fund (IMF) has been in Cairo for the past fortnight to negotiate a US$4.8 billion loan that Egypt has sought to shore up finances. Even as the Israeli jets kept pounding Gaza relentlessly and Hamas beseeched Egyptian president Mohamed Morsi for help, the IMF announced on Wednesday, "The mission will remain in Cairo for a few more days to continue work and build on the good progress already made."
The IMF usually expects that governments take actual measures as per an agreed economic reform plan before signing off on loans, but Morsi knows exceptions can always be made, and it is Washington who decides. …more
Israel okays reserve call-up of up to 75,000
16 November, 2012 – Lebanon News
The Israeli cabinet on Friday night gave its green light for the recruitment of up to 75,000 reservists, Channel 2 television said, amid signs that Israel was gearing up for a ground offensive in Gaza.
The decision was taken in a phone vote which was carried out as Israeli Prime Minister Benjamin Netanyahu held talks at the defense ministry in Tel Aviv with his inner circle, the Forum of Nine, the channel reported.
In practice, it means that up to 75,000 reserve soldiers can be drafted into action by the military at any point, as Israel appeared set to expand its relentless air campaign against Gaza militants.
As darkness fell, the Hamas-run enclave hunkered down for a third night of Israeli bombardment which began on Wednesday with an air strike which killed a top Hamas commander, unleashing a new and deadly round of bloody mayhem.
And the Israeli army moved to seal off roads around Gaza as AFP correspondents reported a growing build-up of military hardware and reserve forces along the Gaza border.
"Cabinet Secretary Zvi Hauser has started to conduct a phone vote among government ministers for approval to recruit 75,000 reserve soldiers," the cabinet secretary wrote on his official Facebook page as Netanyahu began three hours of talks with his inner circle.
As the violence spiralled on Friday with a rocket hitting the sea off Tel Aviv and another landing in the West Bank near Jerusalem, Israel geared up for an expansion of its campaign, sending call-up papers to 16,000 reservists.
A day earlier, Defense Minister Ehud Barak had approved the call-up of 30,000 reserve soldiers, but on Friday, the defense ministry said he had decided to further expand the quota.
"Today, Defense Minister Ehud Barak authorised the IDF to expand its quota of reservists beyond the originally allocated amount," the ministry said, and a spokesperson confirmed he was looking to increase the number beyond 30,000.

…more
Two Israeli prisoners of war captured
Al Akhbar – 16 November, 2012
BREAKING: Hamas has captured two Israeli prisoners of war, Sky News Arabic reports. The prisoners were operating the fighter jet Hamas has reportedly downed. …source
Arabic Newspapers Highlight Resistance Strikes on "Israeli" Targets
16 November, 2012 – Local Editor – moqawama.com
The Zionist regime was the highlight of Arabic newspapers issued today, stressing on the distinctive progress of Palestinian resistance strikes on "Israeli" targets.
The resistance is facing extensive raids on the Gaza strip daily, and yet al-Qassam Brigades declared having struck down an "Israeli" drone.
"The Zionist forces, on the second day of their second massacre on Gaza, had made a series of raids in the last 24 hours, which led to 16 Palestinian martyrs and 155 injured, mostly women and children," Dar al-Khaleej Emirati newspaper mentioned.
It also reported, "The Zionist entity admitted to more than 250 rockets hitting targets and settlements, including Tel Aviv, also al-Qassam Brigades hit an "Israeli" warplane with a land-to-air missiles." The brigades also bombed Tel Aviv with 'Fajr 5′ missiles as well as two local projectiles.
Moreover, the newspaper recounted that al-Quds (Jerusalem) units, the armed alley of the Jihadist Movement, declared bombing Tel Aviv with 'Fajr 5′ missiles, and said it would distribute a video of the bombing to media.
Official Arab Movements
Furthermore, as-Shorouk Egyptian newspaper published the statement of the official spokesman of the Egyptian Presidency, Yasser Ali.
Yasser Ali stated that Egypt is handling many major center-points to halt "Israeli" aggressions and violations against the Palestinians, including the diplomatic action with all active parties in the Arab region and the world.
"The second center-point is seeking the action of international organizations, such as the Security Council and the Arab League. The third is calming matters down and focusing on humanitarian aid," Ali added. He further announced PM Hisham Qandil's near visit to Gaza with a high-ranked delegation, Egypt's support of the Palestinians in Gaza, and hasty supply of aids to the region.
Likewise, Okaz newspaper pointed out that the Saudi king Abdullah bin Abdulaziz received a phone call from Egyptian President Mohammad Morsi, discussing the ties of these two neighboring countries' and the escalation of events in Palestine. The king then answered that matters must cool down, and that impulsiveness mustn't prevail over insight.
However, al-Raya Qatari newspaper mentioned a phone call made by Qatar's Emir Hamad bin Khalifa al-Thani to the Egyptian President, where they discussed "the tragic conditions of the Palestinians from the "Israeli" aggression, and the methods to immediately stop this offensive."
Al-Hayat newspaper reported that the "Palestinians achieved moral victories on Thursday in its war with "Israel" when it bombarded Tel Aviv and fired qualitative missiles like 'Fajr 5′, and when the "Israeli" Channel 10 broadcasted images of Benyamin Netanyahu leaving his office to head to shelter."
According to al-Hayat, the "Israeli" media spoke of an Egyptian proposal to restore ease, while it cited from military sources that the ongoing shelling of Tel Aviv will oblige the "Israeli" army to a ground invasion on Friday (today), although 105 out of 250 missiles targeting "Israel" were intercepted.
The Egyptian proposal, as al-Hayat reported, handles two points;
1- Both parties must seize fire
2- And give time for Egypt to prepare a package of mutual agreements.
"Israel" is not entirely eager to this proposal, political sources stated, and wishes to add conditions like halting weapon smuggling and production.
On a similar note, Yedioth Ahronoth newspaper reported that UN Secretary General Ban Ki-Moon will pay a visit to the occupied land next Tuesday, including al-Quds (Jerusalem) and Ramallah.
In his visit, Ki-Moon will meet "Israeli" PM Benyamin Netanyahu, War Minister Ehud Barack, Foreign Minister Avigdor Lieberman, and President of Palestinian authority Mahmoud Abbas.
Gaza will not be included in the visit schedule, the newspaper added.
Yedioth Ahronoth also mentioned that French President Francois Hollande began talks with Netanyahu to avoid escalating violence in Gaza on Thursday. …source
Assassinating The Chance For Calm
The Arabist – 16 November, 2012
Gershon Baskin, who has been conducting negotiations to secure a ceasefire between Hamas and Israel, writes in Open Zion:
Yesterday morning, hours before Israel assassinated Ahmed Jaabari, my counterpart in Hamas presented the draft to Jaabari and to other Hamas leaders. Senior Hamas leaders on the outside had already seen it and had instructed him to check the reactions to it in Gaza. I was supposed to receive the draft yesterday evening to present to Israeli officials who were waiting for me to send it to them.
That option is now off the table. Jaabari is dead and so is the chance for a mutually beneficial long term ceasefire understanding. Why did Benjamin Netanyahu do it? The cynical answer already offered by Aluf Benn in Haaretz is elections consideration. Cast Lead was also conducted before elections. Hitting Jaabari, according to Netanyahu's thinking, would help him in the upcoming Israeli elections. Perhaps this is true, perhaps not.
It seems to me that some of the commanders of the Israeli army have been very frustrated that the previous agreements to return to calm left Israel in a weaker position, with Hamas calling the shots. They have been calling to rebuild Israel's deterrence. Let them in Gaza feel the pain of a serious Israeli attack and then they will think seven times before shooting more rockets, is what they proposed. In the last days there has been a lot of talk from politicians, military experts and officers to return to the policy of "targeted killings." This, they claim, would make the Hamas leaders hide for their lives and stop shooting at us. These military geniuses failed to realize that what never worked in the past will not work now either. …source
'Bomb Tel Aviv' West Bank protesters urge Hamas
16 November, 2012 – Agence France Presse – The Daily Star
RAMALLAH, West Bank: Thousands of angry Palestinians rallied across the West Bank on Friday, urging Hamas militants to "bomb Tel Aviv" as Israel pursued a relentless air campaign on the Gaza Strip.
More than 1,000 protesters gathered in central Ramallah, shouting slogans of support for Gaza's Hamas rulers, and waving the Islamist movement's green flag, AFP correspondents said.
"Hamas, bomb Tel Aviv!" they chanted a day after a rocket from Gaza struck the sea just offshore from the sprawling coastal city.
Coincidentally, a loud blast rocked Tel Aviv on Friday afternoon as sirens wailed to warn of an incoming rocket for the second day running, an AFP correspondent at the scene said.
Police said sirens had sounded but could not immediately confirm that anything had hit the Tel Aviv area.
Protesters also held up huge pictures of top Hamas military chief Ahmed Jaabari, whose death in an Israeli air strike on Gaza City on Wednesday sparked the latest bloody escalation.
Similar scenes took place in the northern city of Nablus, where more than 3,000 people called on Hamas militants to "Bomb Tel Aviv," another correspondent said.
Hamas flags were everywhere and angry demonstrators burned an Israeli flag, chanting "Death to Israel," he said.
In annexed east Jerusalem, another 200 protesters gathered at the Damascus Gate into the Old City, with police arresting five for "disturbing public order," police and an AFP correspondent said.
Since Wednesday's strike, Israel has carried out hundreds of attacks on targets in Gaza. On Friday morning, two more Palestinians, including a child, were killed. That raised the overall toll to 20, with more than 240 injured, medics said.
In the same period, militants have fired around 300 rockets over the border, killing three Israelis.
…source