On the Day I Became a Terrorist
by benjamin haas
On the day I became a terrorist there wasn't a nuclear meltdown or pipe bomb
explosion.
There was a radioactive and over-fished ocean, but that had nothing to do with
me.
I am not sure what I was wearing, probably something denim.
I didn't buy white powder, fertilizer, meat, birds, or bacteria.
I didn't sneeze, scream, get sick, slink down an alley, or see the dentist.
There were cops, but there are always cops, and no shots fired.
On the day I became a terrorist the sun came up on Bagdad, Jerusalem, New
York, Coney Island, L.A., the Mississippi River, El Paso, San Diego, Bogotá,
Tokyo, Baton Rouge, Tripoli, Kingstown, and almost everywhere else too.
I probably checked my email, drank a cup of coffee, and read the news.
Someone made a paper airplane, and pretended it was a crop duster.
There wasn't a hurricane, tornado, swarm of locust, lightning storm,earthquake,
blizzard, typhoon, wildfire, brown out, mudslide, or flood covered by the media.
I drove my car and regretted not being on my bike.
For me the clouds were still in the shapes of animals and cartoon faces.
There was distant smoke, but if you ignored it, you could convince yourself it
wasn't there.
On the day I became a terrorist I wasn't subject to denial of service online or at a
restaurant.
Someone drank a car bomb, smoked marijuana, and snorted cocaine in a
bathroom.
I wasn't stockpiling a weapons cache or plotting with my radical friends.
I didn't own a single vest.
And I have no idea what was going on in the PLO, Tamil Tigers, CIA, Hezbollah,
IRA, Department of Homeland Security, FARC, Tea Party, Al Qaeda, KKK, or
anybody else.
I talked with small number of people on the phone.
I doubt I said the word "jihad," unless I was talking about music.
I ate a salad with home-grown tomatoes, and had a glass of port.
There were children dying from the self-interested decisions of old men, and I did
nothing about it.
I didn't cover my face, throw a brink at a window, do any looting, or judge anyone
who did.
On the day I became a terrorist bridges spanned, buses and subways ran, and
still some people cried.
Someone lost their grandfather's pocketknife in airport security.
There was drilling into the crust of the earth, and gas leaks in several apartments.
I thought that power lines must have seemed like the industrial revolution's cat's
cradle.
And I counted the tiles on the bathroom floor, while someone else was held
hostage.
A suicide bomber changed her mind, and nobody ever knew.
Something was so much fun, somebody said it was a riot.
There were lots of flags flying.
On the day I became a terrorist there was just the sound of rustling and pens
dragging across paper, signing bills into law
and silence. boom.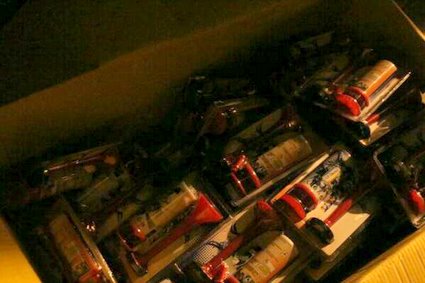 Bahrain accuses Tehran of training opposition militants
4 January, 2014 – The Peninsula
Protesters carrying Bahraini flags and photos of Shia scholar Isa Qassim march during an anti-government rally organised by main opposition group Al Wefaq in Budaiya, west of Manama, yesterday.
DUBAI: Bahrain accused Iran's Revolutionary Guards yesterday of providing opposition militants with explosives training in order to carry out attacks in the Gulf kingdom, announcing that it had arrested five suspects.
Bahrain is ruled by a Sunni Muslim dynasty but has a population that is majority Shia. The government crushed a mostly Shia-led uprising in 2011 and has long accused predominantly Shiite Iran of meddling in its affairs.
Chief prosecutor Osama Al Oufi said the intelligence service reported last month that "Bahraini Ahmed Mahfuz Mussawi, currently living in Iran, had planned terrorist bombing operations targeting institutions and places vital to the sovereignty and security of the kingdom."
Quoted by state news agency BNA, he added that five people had been arrested and "admitted joining a group to carry out terrorist attacks… and travelled to Iran to receive training in Revolutionary Guards camps and then received sums of money."
On Monday, Bahraini authorities said they had seized a boat smuggling explosives made in Iran and Syria into the country.
Since the 2011 uprising, which called for democratic reforms, demonstrations have regularly been held in Shia villages around the capital, often sparking clashes with security forces. At least 89 people have been killed in Bahrain since the protests began, according to the International Federation for Human Rights.
Several bomb attacks have taken place in recent months, including one that targeted a Sunni mosque close to the royal court in July but caused no casualties.
Tensions escalated over the weekend as authorities interrogated top Shia opposition leader Ali Salman.
The head of the main Shia bloc Al Wefaq was released after a day of questioning, but was charged with incitement to religious hatred and spreading false news endangering national security. …more
Bahrain: Summoning 10-Year-Old Child for Investigation
27 November, 2013 – FARS
TEHRAN (FNA)- The Bahraini regime authorities summoned a 10-year-old child for investigation and a martyr's father was also suspended by the general prosecution for 15 days pending investigation.
Ali Issa, who hails from the town of Bani Jamra, was summoned for unclear reasons amid public astonishment for summoning a child in this age, Al-Manar reported Tuesday.
The martyr's father was suspended for participating in the opposition demonstrations.
His son, 15, was killed by the regime troops who were not tried for shooting the youth.
It is worth mentioning that the Bahraini authorities summon, interrogate and arrest the martyrs' fathers.
These measures were termed as insolent by the opposing Wefaq association.

…source
In US-Backed Bahrain, Detention and Torture of Children is Routine
John Glaser – AntiWar.com – 16 September, 2013
"Bahrain security forces routinely detain children without cause and subject them to ill-treatment that may rise to the level of torture," Human Rights Watch said in a report this week.
Obama meets with Bahrain King Hamad Bin Isa al-Khalifa
Obama meets with Bahrain King Hamad Bin Isa al-Khalifa
"Rounding up kids, throwing them in jail and beating and threatening them is no way for a country to treat its children," said Joe Stork, Middle East and North Africa director at Human Rights Watch (HRW). "The Bahraini authorities need to look into these allegations and immediately call a halt to any arbitrary arrests and mistreatment of children."
HRW:
Information recently obtained from victims, family members, and local rights activists suggests that Bahraini authorities often hold children for long periods in detention and subject them to similar forms of mistreatment as adult detainees, including beatings and threats of torture. The Convention on the Rights of the Child requires governments to protect children from ill-treatment and torture, to give all child detainees – those under 18 – special protections and to separate them from adults in detention.
A human rights probe back in 2011 found that the U.S.-backed dictatorship in Bahrain has engaged in "systematic" torture since the start of Arab Spring protests several years ago.
But Bahrain has long engaged in torture in its time as a U.S. ally. One year before the democratic protests broke out, HRW released a report revealing torture including "electro-shock devices, suspension in painful positions, and beatings." Many detainees also reported being threatened with rape or murder, or that their families would be harmed.
A confidential State Department cable was issued at the same time acknowledging the widespread torture, indicating the Obama administration was fully aware of the abuse, but continued unconditional U.S. support.
The people being tortured and beaten are being detained for entirely illegitimate reasons. The regime has outlawed protesting, specifically prohibiting "sit-ins, rallies and gatherings in the capital Manama." It is also illegal to "incite hatred" against the security forces (whatever that means), and people can be thrown in prison for calling the king a "dictator" on Twitter (something that has happened to at least eleven people).
Unsurprisingly, the Obama administration has been mum about the vicious crackdown in Bahrain over the course of nearly three years now. The U.S. Navy's Fifth Fleet is stationed in the tiny Persian Gulf island, giving Washington control over the flow of oil through the Persian Gulf, through which over 40 percent of the world's seaborne oil transits. …more
Terror threat reports 'baseless'
By Sandeep Singh Grewal – 19 November, 2012 – Gulf Daily News
A GOVERNMENT minister has moved to reassure the public – describing reports of an imminent terrorist attack in Bahrain as baseless.
Minister of State for Information Affairs Sameera Rajab told the GDN there was no truth to the rumours and accused those behind them of seeking to spread fear in the community.
She was responding to suggestions that extremists were planning to detonate a bomb in Manama during the height of the Ashoora religious festival, which climaxes this weekend.
"They (those behind the rumours) are trying to create panic and chaos by spreading these rumours on social media websites," said Ms Rajab.
The rumours have appeared in Arabic and English on sites such as Twitter and Facebook – and are now being circulated by e-mail and text message by worried members of the public.
"Intelligence sources revealed from Shi'ites that on the night of the ninth or tenth (of Ashoora), there will be a huge bomb in central Manama in order to blame the state for escalation," said one Facebook warning, which had already received 133 "likes" yesterday.
It follows a spate of explosions in Gudaibiya and Adliya on November 5, which killed Indian Thirunavukarasu Murugaiyan, 29, and 33-year-old Bangladeshi Shajib Mian Shukur Mian.
One of the five blasts that day also injured Indian sanitation worker Dhana Ram Sainin, who is still recovering in hospital.
Ms Rajab said it appeared rumours of an imminent bombing were being started to stoke panic.
"I would like the media to be careful in dealing with such speculative reports as they are not true," she said.
"If anyone wants authentic information or news they should follow the Interior Ministry's Twitter account (@moi_bahrain)."
Meanwhile, she hoped a new law that punished those who misused social media would be passed soon.
It would allow authorities to clamp down on anyone who spreads sectarianism, hatred or seeks to polarise the community online. The law is being brought in as a result of people spreading false news during last year's unrest.
"There is a law that has been drafted and submitted to lawmakers," said Ms Rajab.
"Once it is implemented it will deal with cyber crime and misuse of social media by some people."
The GDN reported on August 1 that the Bahrain Bloc had announced a voluntary "code of honour" for social media users.
Meanwhile, an independent investigation into last year's unrest by the Bahrain Independent Commission of Inquiry (BICI) concluded that social media had been used to spread misinformation.
"The Commission found numerous examples of exaggeration and misinformation – some highly inflammatory – that were disseminated through social media," the BICI report stated.
There are currently more than 340,000 active Facebook users and more than 60,000 people on Twitter in Bahrain, according to latest Social Media Club Bahrain figures. …source
The Opposition Tearerist that did this went to Prison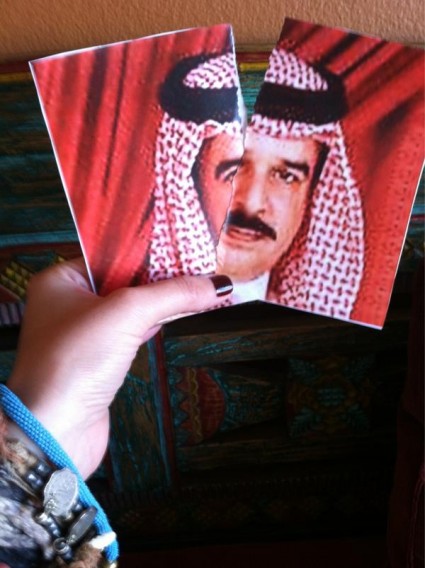 The al Khalifa Terrorist that did this walked free…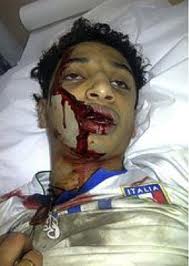 Bahraini regime 'terror stunt' to step up repression
23 October, 2012 – Voice of Bahrain – Finian Cunningham
The Western-backed Bahraini regime is stepping up its vicious repression in a bid to terrorize the mainly Shia population to enter into a fake dialogue process. The political dialogue, which is endorsed by Washington and London, is designed to give the appearance of reform, but in reality it is framed to not bring about any democratic change.
The so-called political process is aimed at consolidating the Al Khalifa regime, which is described as a "key partner" by the US and Britain. Bahrain is the base for the US Navy's Fifth Fleet, its security forces are headed up by American and British personnel, and the island is seen as a military garrison that is key to projecting Western aggression towards Iran in the Persian Gulf.
Since the uprising began in February 2011, the Bahraini majority has pointedly refused to enter into a negotiated compromise with the unelected Sunni dynasty, headed by King Hamad bin Isa Al Khalifa. Decades of empty promises of reform, deception, lies and violent repression have shown Bahrainis that the despotic regime cannot be trusted or indulged any longer. Most Bahrainis see the ruling clan as incorrigibly corrupt – exploiting the wealth of the Persian Gulf island to enrich just one family and its hangers-on while the majority live in poverty without decent jobs and housing.
That is why Bahrainis remain steadfast in their demand for the Khalifa elite to be removed and to be replaced by an elected government that would represent the needs of the population.
Now it seems that the impudent regime, and its Western backers, are ratcheting up state violence and repression in order to coerce the people into accepting the chimera of political dialogue. The dialogue is framed so as to retain the legitimacy of the Khalifa rulers even though these rulers have for decades treated the Shia population like second-class subjects; and even though the regime has over the past 18 months committed acts of murder against peaceful protesters, incarcerating and torturing thousands, including doctors, nurses, teachers, journalists, children and human rights defenders.
To justify this outrageous repression, the regime is embarking on yet another propaganda campaign to criminalize and smear the pro-democracy movement, alleging that it is engaging in acts of violence on behalf of a foreign power, which implicitly refers to Iran.
It's an overused and ridiculous formula that has been wheeled out down through the decades by the unelected Sunni monarchs to disguise their despotic rule, by creating a heightened atmosphere of sectarian tension and national insecurity. The formula of fabricating terrorism involves breathless accusations that "foreign powers" are trying to subvert the "Kingdom of Bahrain" (a grandiloquent description for the "fiefdom of Khalifa").
The latest propaganda stunt was staged in the village of Eker, some 20 kilometers south of the capital, Manama. Last Friday morning, a Pakistani national serving in the state security forces, named as Omran Ahmed Mohammed, was allegedly killed in a bomb blast. A second police officer was reported by state media to be suffering serious injuries.
Within hours of the incident, there were choreographed and bombastic condemnations of "an act of terrorism" from the prime minister Shaikh Khalifa bin Salman Al Khalifa, the interior minister, Lieutenant-General Sheikh Rashid bin Abdullah Al Khalifa, and the heads of the [Persian] Gulf Cooperation Council ([P]GCC) and the Organization of Islamic Cooperation.
Bahrain's ambassador to Saudi Arabia, Shaikh Humood bin Abdulla Al Khalifa, was quoted by state broadcaster BNA as describing the perpetrators as "proxies manipulated like puppets by external sides to serve foreign agendas". (Note the recurrence of the name Al Khalifa in Bahrain's so-called government.)
Ambassador Khalifa "slammed the campaign of terror attacks as contravening consensus and damaging national unity, accusing the perpetrators of collusion with foreign sides preying on Bahrain".
The state broadcaster added that the ambassador "considered the terror attacks in Bahrain as part of the conspiracy endangering the [P]GCC security, stressing solidarity to confront mounting challenges and threats". And – wait for the bottom line – Shaikh Humood "paid tribute to the wise leadership for its patience and wisdom in dealing with events, pointing out that the doors of dialogue remain open for all parties".
The extended quote is worth studying because its not-so-subtle nuances betray the real agenda and perpetrators behind this latest alleged attack in Bahrain. The "doors of dialogue remaining open" is the telling point. …more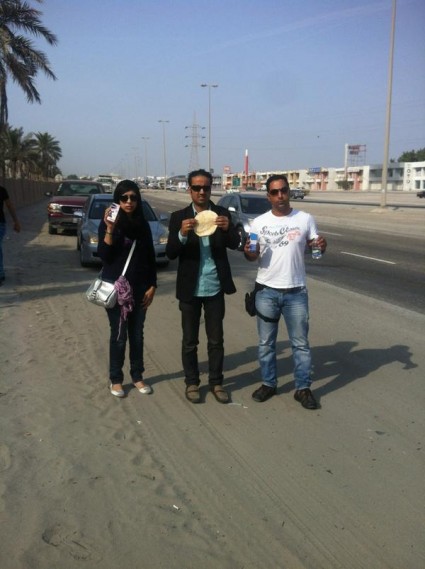 Repression in Bahrain is continuing to alienate the Shia majority

How the police recruit radicals
13 October, 2012 – The Economist
Let's make them really radical – ASIDE from corruption, the lack of democracy and a dearth of jobs, one of the things young Arabs have been protesting against most vigorously has been brutal policemen. The well-staffed, big-budgeted internal security forces in most Arab countries perform many tasks other than protecting citizens; they create jobs, form personal bases of support for powerful ministers, and of course spy on and intimidate potential troublemakers. Their behaviour often turns potential dissidents into real ones.
Many of the Arab uprisings started small and swelled after heavy-handed responses by the police. Some Syrians close to the regime still wonder if the bloodshed and chaos could have been averted if only President Bashar Assad had sacked his cousin, the secret-police chief in Deraa, where Syria's rebellion began, after local security men shot young protesters there.
Police in most of the Gulf countries are usually subtler. Surveillance is high-tech and violence is exacted in prisons, away from the public view. But in Bahrain police are still engaged in near-daily fights with protesters, mainly in the rundown Shia villages that surround the wealthy commercial hub of Manama, the capital. Images of "martyrs" who died in the uprising are still being stencilled on village walls.
The latest is of 17-year-old Ali Hussein al-Nima, who died at the end of September. Opposition groups say police shot him in the back, nearly six weeks after a 16-year-old died in another clash with police. The authorities say both were killed when police responded to terrorist attacks from rioters with home-made petrol bombs.
Nearly a year after the publication of a report commissioned by the ruling royal family, which found that the security forces were responsible for killings and systematic torture, only a handful of police and no senior officials have lost their jobs. Since then police have been filmed looting Shia-owned shops and smashing parked cars with apparent impunity. By contrast, recent court rulings have upheld sentences against opposition leaders, human-rights activists, and nine doctors and medical workers accused, among other things, of "inciting hatred" against the government.
Bahrain's Western-backed government has been trumpeting its reforms. British barristers have helped advise on new legal codes, while former police chiefs from London and Miami have been advising Bahrain's growing police force, whose bosses prefer to bring Sunnis from overseas (including Pakistan) into its ranks rather than recruit from among local Shias.
The punishment of peaceful activists is making Bahrain's opposition more radical. Some activists share jokes about the police, tweeting photos of broken-down doors and battered bodies with hashtags such as #bahrainstylereforms. Others swap recipes for Molotov cocktails, as protests evolve from peaceful calls for human rights and a proper parliament to angrier demands for the police to be bashed back, the closure of the American naval base and the end of the monarchy. …more
5 tonnes of bomb materials seized
01 August, 2012 -Gulf News
SECURITY authorities have examined 1,000 pieces of evidence seized from an alleged bomb-making factory in Salmabad.
Three more suspects wanted for questioning have also been identified, said Public Security Chief Major-General Tariq Al Hassan.
They were named as Hussain Al A'ali (arrested), Ahmed Jaffar (at large) and Mohammed Yousif Mohammed Al Mughni (arrested).
Forensic experts from London's Metropolitan Police were earlier flown in to assist an investigation after the seizure of explosive materials during a series of raids last month.
"There is no timeframe for this investigation because this terrorist plan aimed to cause a massacre in Bahrain and all aspects related to it are being studied with the help of UK investigators," said Maj-Gen Al Hassan.
"Five tonnes of materials used in making bombs and 110 litres of chemicals that were seized in the operation last month are being studied at the forensic laboratory.
"The materials represent a serious threat to lives as they were stored in a residential area near a Ma'atam."
Maj-Gen Al Hassan said as part of the investigation police inspected 14 locations and raided several after completing legal procedures.
He said some of these searches were conducted late at night or early in the morning. Some residents were upset and in some cases made allegations of improper police procedure. Opposition groups have also alleged serious police misconduct, including thefts of large sums of money.
The minister takes these allegations seriously and while having full confidence that investigators conducted themselves properly, understands that an individual officer might have acted in an inappropriate way, he said.
"Families of the suspects were informed about the case and they showed no co-operation with security forces," he said.
"We have examined the confessions of the accused arrested in the case."
Three suspects had earlier been identified as Radhi Ali Radhi Abdulrasool, Jaffar Hussain Mohammed Yousif Eid and Dhafir Saleh Ali Saleh, two of them still on the run.
Maj-Gen Al Hassan said the suspects appeared to be part of a sophisticated operation.
"They were trained as they are using mobiles, fire extinguishers and other homemade explosives to cause harm," he said.
"But whether a foreign element is involved or who is behind it is still being investigated and any further details if revealed could hinder the investigation process."
Maj-Gen Al Hassan said police were still discovering bomb-making factories.
"At the moment, except the Salmabad illegal factory there is no other high-end bomb-making location," he said.
"But we are constantly discovering low-end factories where pipe bombs, fire extinguishers and other materials are hidden aiming to cause harm. "There are many places and we are now tracking them down." …more

Bahrain police arrest sixth 'terror' suspect
Agence France-Presse – 20 July, 2012 – The National
Bahraini police said they had arrested another among a group of 20 people wanted over "terror attacks" in the kingdom.
Bahraini police had earlier announced the arrests of five other people on the list of suspects.
"Public security chief Major-General Tariq Al Hassan announced yesterday the arrest of suspect Hussain Isa Mohammed Isa Adam, included in the list of 20 people accused of terrorist blasts," state news agency BNA reported.
"The suspect was referred to the public prosecution to take legal action against him over charges of manufacturing homemade bombs and carrying out criminal acts that caused injury to civilians and policemen," BNA said.
Major Hassan said police had circulated photographs of the wanted men through the media, which had facilitated their capture but did not specify when the arrests were made.
Bahraini authorities accuse Shiite youth protesters of using petrol bombs against security forces during demonstrations in villages outside the capital Manama. …more
Bahrain says seizes explosives, fines protest chief
28 June, 2012 – Reuters
DUBAI (Reuters) – Bahrain has seized large quantities of materials used to make explosives, the Gulf Arab state's public security chief said, as clashes between police and protesters persist more than a year after the start of a pro-democracy uprising.
"The explosives were designed to cause severe injury, a high death toll, serious destruction to property and fear in the minds of the public," Tariq al-Hassan said in comments published by the government Information Affairs Authority.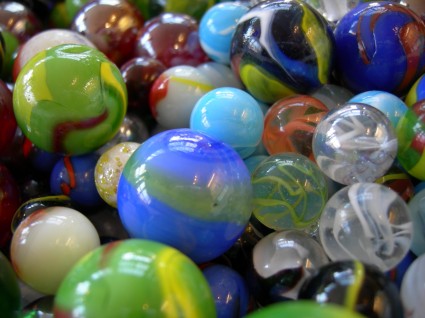 image of previous large weapons cache seized from Bahraini "terrorists"
He said more than five tonnes of materials had been seized at several sites described as "terrorist dens" by the state news agency late on Wednesday. Newspapers published pictures of an array of chemicals, wires, plastic pipes and three wanted men.
"This is significant as it indicates a new level of terrorist activity in Bahrain," Hassan said.
Bahrain, where the U.S. Fifth Fleet is based, has been in turmoil since pro-democracy protests by majority Shi'ite Muslims began in February 2011 after popular revolts overthrew long-serving heads of state in Egypt and Tunisia.
The Manama government, dominated for generations by the Sunni Muslim Al Khalifa family, accuses the opposition of having a Shi'ite sectarian agenda and links to regional Shi'ite giant Iran. The opposition denies this, saying such allegations amount to a pretext for avoiding democratic reforms.
After a pause following a military crackdown in March 2011 aided by Saudi troops, violence has resurged with some attacks on police using homemade explosives. Protesters have thrown petrol bombs and iron bars at police in response to what they say is stepped up use of birdshot by security forces.
Thirty-five people died during the uprising and a period of martial law last year, but the opposition says more have died in violence since. A protester was found dead on a rooftop in April, his body riddled with birdshot, a night after he was involved in fighting with police.
There have been some talks between the government and the leading Shi'ite opposition party Wefaq this year but no solution to the conflict has emerged.
RAJAB FREED, FINED
On Wednesday, a judge released protest leader Nabeel Rajab after three weeks in detention over a Twitter post that criticised the prime minister, seen as a leading government hawk who has occupied the post for 41 years.
Rajab's tweet said financial incentives had motivated residents of a district of the island to come onto the streets in support of the premier, according to his lawyer Mohammed Al-Jishi, who said a court would hear the case next month.
Rajab, head of the Bahrain Centre for Human Rights, was fined 300 Bahraini dinars ($800) on Thursday for another tweet that suggested the Interior Ministry was responsible for weapons used by Sunni vigilantes to attack Shi'ites.
But the court lifted a travel ban on Rajab, who still faces three additional charges of organising illegal protests.
He was also held in May for three weeks pending investigations into charges of illegal gathering and insulting the Interior Ministry. Rajab declared that the cases were meant to stop him organising unlicensed protests in the capital.
"Normally in such cases you get fined, but I've been in jail for 45 days without any verdict in these cases yet," he said on Wednesday after his release. …source

Dangerous Improvised Roadside Gag