Red Cross informed on situation regarding Bahrain Political Prisoner, Sheikh Al Mahfoodh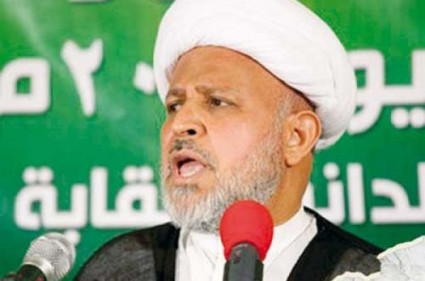 Al Wefaq writes to the Red Cross on the situation of Sheikh Al Mahfoodh and other prisoners
3 December, 2013 – SHAFAQNA
SHAFAQNA (Shia International News Association) – Al Wefaq National Islamic Society demands the authorities to immediately reveal information on the situation of the detainees in Juw prison. The authorities must also reveal information on the condition of Secretary General of Amal Islamic Action Society Sheikh Muhammad Ali Al Mahfoodh, who is detained for reasons related to freedom of opinion.
The Authority is fully responsible for the safety of the prisoners.
Al Wefaq notes that the families of the prisoners are extremely worried because they had not being receiving any phone calls from them lately. In fact, some families have not received any information concerning the conditions of their jailed relatives since last Wednesday.
Al Wefaq has wrote to the Red Cross about the situation of the prisoners in building no.1 in Juw prison. The violations perpetrated against the prisoners in Juw prison reveal the reality behind the Authority's claims on its implementation of the BICI recommendations. International parties and organisations have also issued reports urging for the implementation of the BICI recommendations which have not yet been implemented.